Trèsind, the multi-award winning & critically acclaimed flagship of Passion F&B, Dubai is the birthplace of 'innovative Indian cuisine', offering guests a progressive Indian fine-dining experience.
Influencer Marketing
Travex collaborated with Tresind, for the promotion of their restaurant. We had invited Mega Influencers from India -  @manjullll & @tanzeel_khan03 to come and experience the finest and famous restaurant. The campaign was tailored for sharing the experience of the restaurant through Social Media.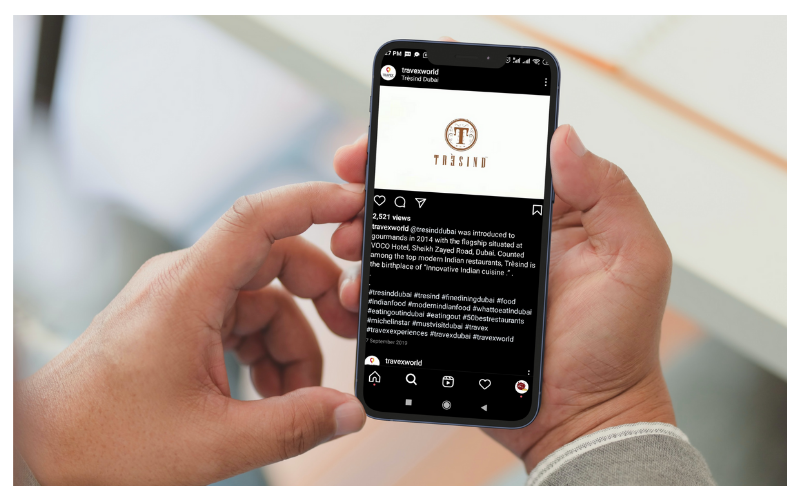 Productions
Travex produced a video with our team of professional videographers. We were able to capture the best moments of the food by the restaurant. We created the best video that was shared through Social Media for the audience to get a feel about Tresind. In our video we covered the hospitality, food and atmosphere of the restaurant.